FACEBOOK PORTAL POP-UP
CUSTOM PORTRAIT STUDIO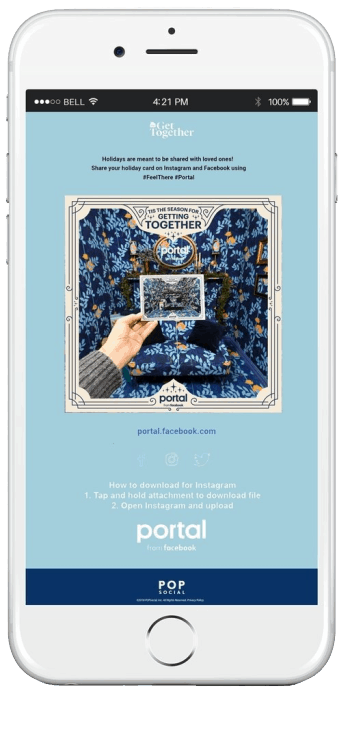 Facebook put on a 10 day pop-up activation in the heart of Soho, New York City to market their new product Portal. The agency Giant Spoon repurposed a turnkey venue on Broadway into a home where guests could "Get Together". Walking through different themed rooms to experience Portal first-hand. 
Giant Spoon hired POPsocial to create a fully custom print & set design for the exclusive social portrait moment. POP created a print-on-print set filled with matching garments, furniture and walls. Guests had their portraits taken and were able to instantly share and print  their very own premium printed card.