Push the boundaries of experiential reality with a seriously distinct tech activation.
Morph any face into your favorite movie character, apply before & after makeup makeover, simulate possible facial plastic surgery results. Detect moods, gender and more for endless applications.
GIANT SMARTPHONE SOCIAL FEED WALLS
CREATE STUNNING SELF-SUSTAINING VISUAL HUBS OF EVER-CHANGING CONTENT.
Connect social feeds and hashtags to display on screen at any event. Pull user generated and branded content from up to 10 social networks into one place. Encourage attendees and guests to hashtag during event.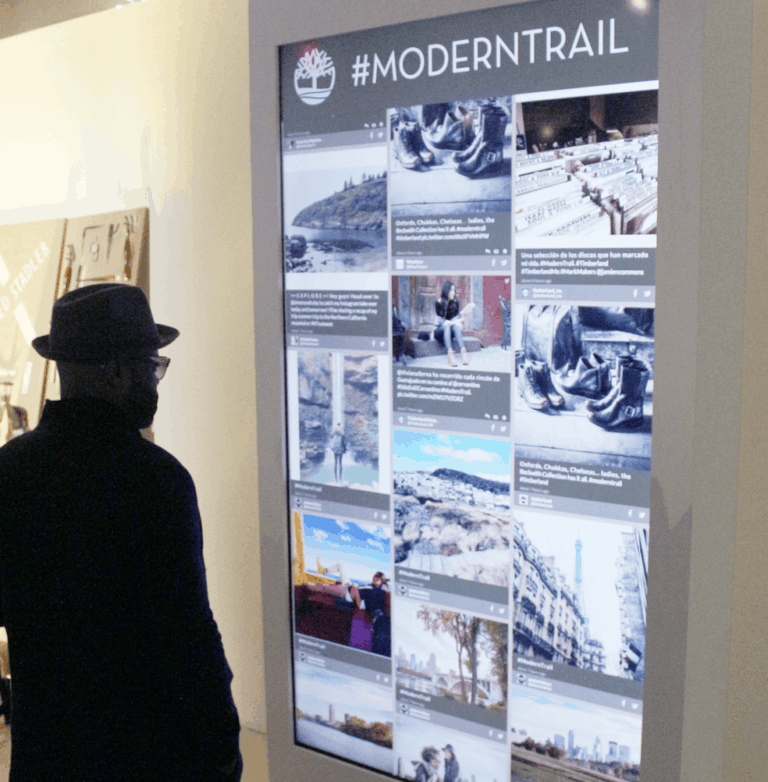 Listen. Engage. Analyze. Repeat. Your audience and their needs are are constantly changing. Choose to utilize
our Social Metrics Dashboard to capture and host a wide range of key metrics including Social Amplification
Tracking, Personal Data, Surveying, Audience Measurement, User-Generated Contact and more.